FlixU specializes in digital content distribution and has developed throughout the years different ways of digital video and audio distribution. One of the successful ways of distribution is through content applications, which are integrated into several smart devices: Tablet, TV Dongle and Set Top Box. TV streaming devices, such as the TV dongle and the TV box, are the future of multi-view video/movie distribution.

FlixU is offering a way to monetize Tablets, which may bring an income of 100s of Dollars per year extra, on top of the mark-up of the tablet, also a way to interact with clients.

How does it work?
FlixU is offering channels in the form of apps that will be incorporated into the Tablets imported, mostly movie app, kids movies app and/or music app. Each subscriber to the tablet apps that come with it, will get 1 month free.

FlixU is also offering a low cost Connect TV dongle for distribution, which can bring you 100s of Dollars per year per Dongle, and continued income for years from each dongle sold.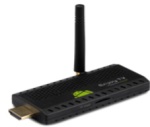 How does it work?
The Dongle Android box is one of the smart devices developed by FlixU to provide content legally. Customers who buy the dongle, which may cost as low as 39.95 in the USA store, will be paying a minimum of $5-10 monthly and in return will get a minimum of 20 Movie channels, Music channels, concerts , Kids and more.
The FlixUBox is the most advanced TV streamer today, including features such as 400 legal Broadcast channels, 6 Movie channels, Android Apps, facility to upload and download your favorite Android Apps.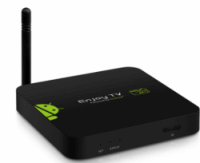 How does it work?
The FlixUBox comes preloaded with the most popular Android Apps. Customers can stream movies from an SD card to their TV. FlixU can offer your very own custom made box that includes your favorite channels and 20 Movie, Video and Music channels.
The FlixUBox can be updated within seconds. Connect your keyboard, mouse and/or other USB connectable devices to the FlixUBox and you have everything your current Cable company can offer you and more in this one box, for a fraction of the price.
What does it take to finalize a deal?
Sign the contract
Supply FlixU a sample of the tablet(s)
Coordinate with FlixU what content should be placed on the tablet (box)
Coordinate with FlixU the placement of the apps on the tablet or box.
Time table from time of signing to first items being ready to be sold , 2 months (1 extra month for emergencies etc)
Client is responsible to pay for the dongles
FlixU is responsible for the content and the upload of the content on the box and all technical aspects of the venture
Keywords: TV streaming devices, streaming devices, TV devices, streaming TV devices, smart devices, smart TV devices, best streaming device, streaming devices for TV